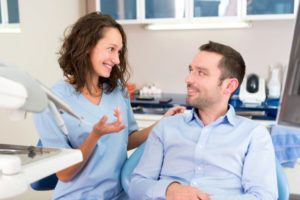 Did you know studies have shown that 28% of people don't smile for pictures because they are not confident in their smiles? Cosmetic dentistry is growing in popularity, and many people are choosing it as an option to enhance and restore their smiles. If you've decided to talk to your dentist about transforming your smile, you're in for some really exciting results but in order to get the most out of your consultation, you'll want to show up prepared. Your cosmetic dentist in South Windsor suggests you arrive at the consultation with some important questions so that you know exactly what to expect and get the best results out of the process.
Questions to Ask Your Cosmetic Dentist
If you have scheduled a consultation to talk with your dentist about cosmetic dentistry, you're probably certain of one thing – You're ready to enhance your smile, but you may not be sure exactly what else you need to know. Here is a list of great questions to come to the table with when you talk to your cosmetic dentist to ensure that you get the most out of the experience:
Am I a good candidate for the procedure I am interested in? Not all cosmetic procedures are right for everyone, but your dentist can present different alternatives or steps you can take to improve your candidacy for a specific treatment.
What is the extent of your training in cosmetic procedures? If your dentist is accomplished, there's a good chance they hold one or more board certifications they can tell you about. This will give you confidence that you are in the best hands possible to receive the highest quality of results.
How often do you perform the specific procedure I am considering? The more experience with a specific procedure a dentist has, the higher the likelihood is for success.
What are the risks and benefits associated with these procedures? You'll want to know exactly what to expect, so let your dentist explain the ups and downs of what each type of procedure entails.
Will the procedure require any type of anesthetic or sedative? This is good to know because not everyone responds well to sedatives or anesthesia. It's important to be aware of everything that goes along with the procedure you're considering.
What is the patient success rate for this procedure? Results don't lie, so ask for the data!
Can I see before and after examples? If you can see success with your own eyes, you can move forward with confidence.
Can I see a preview of my results? Advancements in modern technology have made it possible for many dentists to digitally project procedure results. Ask your dentist if this is an option so that you can have a personalized idea of exactly what the outcome will be.
Do you recommend any other cosmetic procedures? Your dentist knows best, so find out if there are any other cosmetic procedures they might recommend to enhance your smile, other than the one you're considering.
What are the estimated costs? Last but certainly not least, you need to know what to expect in terms of finances. Most dental offices offer flexible payment plans now, so regardless of how you want to pay, there's likely an option available for you.
Get ready for your cosmetic dental consultation with these great questions and know exactly what type of results to expect!
About the Author
Dr. Sara E. Curcio leads a team of compassionate, talented professionals at South Windsor Dental. She is focused on perfecting smiles and making sure her patients feel valued and comfortable. Her practice is built on trust and respect, and she strives to make these attributes a priority with each patient. Are you ready to talk about cosmetic dentistry? Schedule a consultation online or call (860) 644-2476.