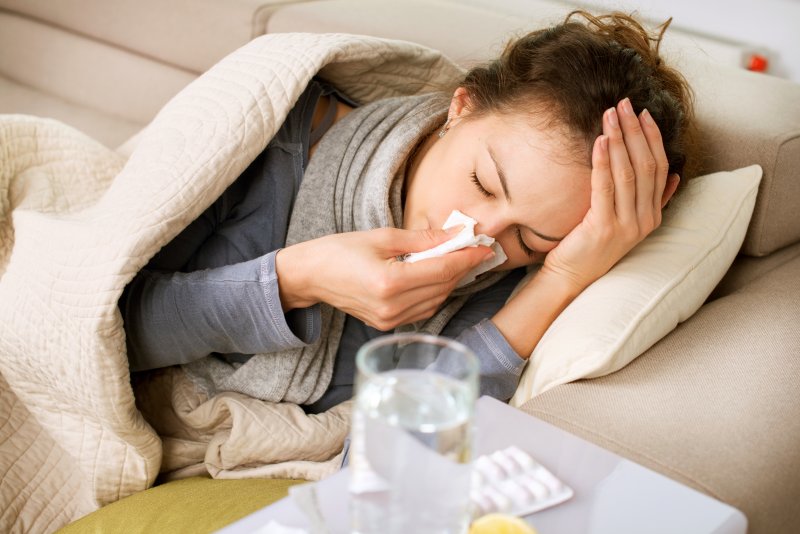 As you may already know, dentists across the country are following restricted guidelines as a result of the spread of a global infection known as COVID-19. As dental professionals, our team wants nothing more than to make sure the patients of South Windsor Dental are informed of the best ways to protect themselves during this uncertain time. In our most recent blog post, you can find information regarding signs and symptoms to look out for of COVID-19 and what constitutes as a "dental emergency." This way, you'll know exactly when it's time to call our office for emergency care.
Important Updates Regarding Our Office
Based on strong recommendations from the Connecticut State Dental Association, we are currently closed for routine care. However, Dr. Curcio is still prepared to see patients on an emergency basis and can be reached through the office. If you have any questions, please leave them at 978-687-5900 and your call will be returned as soon as possible!
With that said, it's very important that you know the signs and symptoms associated with COVID-19 and what you can do to protect yourself from the infection moving forward.
Signs, Symptoms and Best Practices for COVID-19
According to the Centers for Disease Control and Prevention, the most common symptoms associated with COVID-19 include:
Fever
Cough
Shortness of breath
If you experience any of the following emergency warning signs for COVID-19, you should seek medical attention right away. These include:
Trouble breathing
Persistent pain or pressure in the chest
New confusion or the inability to arouse
Bluish lips or face
Keep in mind that this list is not inclusive, so always consult your medical provider directly for any other symptoms that are severe or concerning.
How to Stay Protected
The World Health Organization offers an easy way to remember the best ways to protect yourself from infection. Consider the steps below to ensure you're doing your part to stay healthy as well as prevent the spread of COVID-19.
Hands – Wash often with soap and water (you can also use hand sanitizer containing at least 60% alcohol if soap Is not available)
Elbow – Cough into it when no tissue is available
Face – Avoid touching it (unless you literally just washed your hands)
Space – Keep a safe distance(the CDC recommends six feet) from others
Home – Stay inside whenever you can (only leave the house for essential business)
When is a Dental Issue a Dental Emergency?
If you're not sure when is the right time to call for a dental emergency, we've got you covered. While you should always feel comfortable calling our office if you believe something is wrong, we'll make sure you get seen if any of the following emergencies are present:
Knocked-out tooth
Cracked or fractured tooth that hurts badly
Cracks or fractures in teeth that extend beneath the gum line
Abscessed tooth (characterized by large bumps on your gum tissue and/or dark discolored enamel)
Severe tooth pain (whether it's caused by injury or tooth decay)
The health and safety of our patients is our number-one priority at South Windsor Dental. If you have questions you'd like answered regarding your care, please don't hesitate to call our office directly!
About the Author
Dr. Sara E. Curcio is more than prepared to serve patients emergency care in the event that it is needed during these uncertain times. Her experience and clinical knowledge is sure to not only help you with your dental emergency, but give you confidence in your future dental treatments. If you're in need of help or simply have a question about your care, please call our office at 978-687-5900.