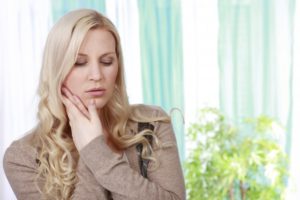 On a nice spring day, the last thing you want to happen is for a dental emergency in South Windsor to emerge. Unfortunately, these sorts of things tend to occur when they're least expected. Since you can't always avoid dental trauma, it helps to have a plan of action for how to respond to some of the more common types. Read on to get some helpful pointers!
What is Considered a Dental Emergency?
Any situation that represents an abrupt change in your oral health, whether it involves severe pain, bleeding, a lost tooth, or some other form of trauma, is considered a dental emergency. To make things simple, here are three things you should do if you suspect something traumatic has occurred:
Take a moment to slow your breathing and calm your nerves.
Carefully assess the situation so you'll have an idea of what has transpired.
Reach out to your emergency dentist to schedule a visit.
Then, depending on the type of trauma that has occurred, you can take the appropriate steps for temporary relief.
What to Do for a Knocked-Out Tooth
One of the more common forms of trauma to suffer from is a dislodged tooth. If you find yourself in this situation, you should first grab the tooth by the crown and attempt to re-insert it in its normal place.
If you're unsuccessful, all hope isn't lost. Just place the tooth in a cup of water or milk, which is important to keep the root alive. Then, you can take ibuprofen to manage any pain.
Healing from a Soft Tissue Laceration
The first priority when there is any bleeding is to stop it. One way to go about this is to carefully bite down on a cotton gauze. If this doesn't work, and the bleeding continues for more than 10 minutes, then you should head to your local emergency room for immediate care.
Responding to a Severe Toothache
The usual culprit of acute tooth pain is accelerated bacteria growth. As they make their trek to the inner part of the tooth, these microorganisms can cause a painful infection to develop.
If you find yourself in this situation, carefully floss around the affected tooth to probe for any food particles that may be trapped. You can then take ibuprofen to manage the pain, and you can also apply ice to the outside of your jaw in 20-minute increments to decrease any swelling.
While it can be a daunting task to deal with a dental emergency of any kind, with the information you now have, you are better prepared to respond effectively and swiftly, which factors into your ability to properly recover. In the midst of attempting to temporarily stabilize the situation, don't forget that your dentist in South Windsor is here to treat your dental emergency and restore your oral health to normal.
About the Author
Dr. Sara E. Curcio earned her dental degree from the University of Connecticut School of Dental Medicine. A member of the Academy of General Dentistry, she maintains a commitment to provide only the best in dental care. Dr. Curcio treats dental emergencies at South Windsor Dental, and she can be reached for more information through her website.